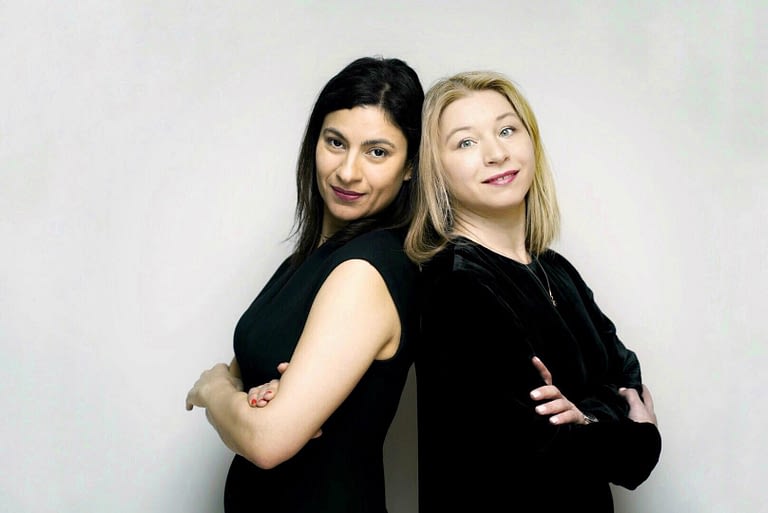 Welcome to AKO Beauty Stockholm
Welcome to our cozy and spacious AKO Beauty salon, which is located in the heart of Stockholm.
Our amazing and loyal customers, whom we have been serving for many years appreciate and value excellent service that we provide as well as our fresh and clean space.
The feedback we have is that we work fast, our staff has very positive energy and of course an individual approach to every person who comes inside through our doors. Our main priorities are customer satisfaction, excellent service and continuous professional and self-development.
We welcome you to come visit us at AKO Beauty and we are happy to get to know you more.
Yours sincerely,
Co-founders, Goar & Tanja
Goar is absolutely fantastic. Fluent in English, she put me at ease and kept me laughing the entire time! I'm very pleased with the results. I generally have very sensitive skin, but had very little reaction from this waxing. I'll be coming back!

Aaron Duggins


5/14/2019

Bästa stället! Har varit kund där i 5 år, kommer aldrig byta ställe 🙂

Julia Dimitrijevic


2/21/2020

Friendly and very professional! After trying several places in the city, this one is the best for me. In the winter the treatment beds are heated ??

ana-claudia suhan


12/04/2019
Sugaring is a hair removal treatment that made of 100% natural sugar paste resulting in smooth and lean skin for a longer period. It offers less painful experience than other traditional techniques available on the market and it is suitable for everyone regardless of race or skin type.
Find a variety of professional treatments for women and men offered by our licensed and certified expert. Permanent makeup and paramedical procedures for people with vitiligo, alopecia, scars from accidents, surgeries and fire injuries, hair loss and scalp micro-pigmentation as well as loss of natural pigments after breast reconstruction.
We are devoted to service you with the best products and procedures available in the industry. Medical grade sterilisation of tools is applied after each treatment to guarantee yours and your nail technician's health safety. We use led cured gel lack nail polish and offer extensive variety of colours.